Auctions have long been used as a form to sell items and property. With The First Auctions dating back as early as 500 BC.
Since then auctions have undergone massive changes to become what we think of today when we here the term auction. Today, auctions are used to sell everything from vehicles to industrial machinery and equipment. As the popularity of auctions continue to grow this form of selling is becoming big business world-wide. It was reported in 2017 that the value of global auction marketed increased 25% from the previous year to a value of $11 Billion.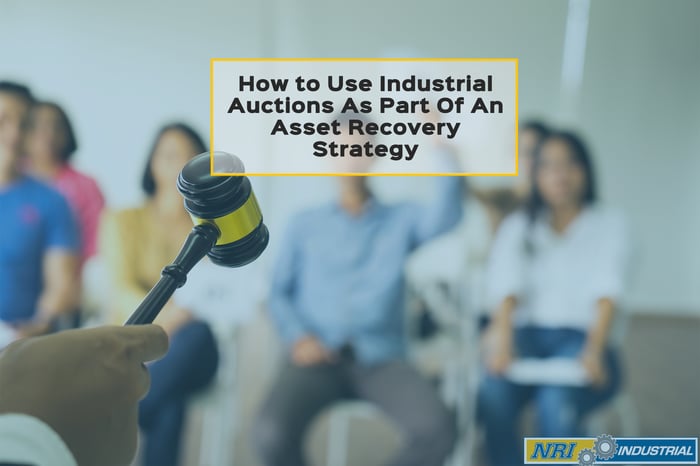 Of course, your business is about more than just the bottom line, but that doesn't mean it doesn't play a central role in your strategies. When you are investing in industrial equipment, you know those investments will only last so long as value for your company. You try to make the best purchase decisions, but things age and processes change. Sooner or later, you will want to upgrade or cut certain machines from the floor. What do you do when you find the equipment you no longer need?


Table of Contents:
Lucrative Asset Recovery
Too many businesses are operating under popular myths that industrial equipment doesn't have resale value or trying to liquidate those assets won't be worth the time. Every year, any equipment not needed just becomes a liability. And, just because that equipment doesn't hold use for your company doesn't mean another company can't use it and won't invest in it.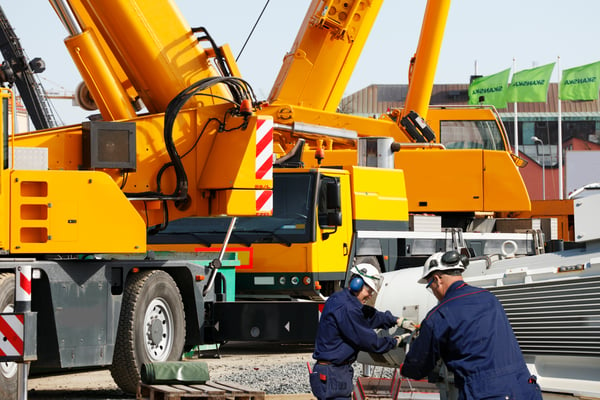 Selling assets without being under force means you can select the best equipment for your company to sell. You will be able to select the time of year and selling format to help get the best price for your items. Choosing to resell your assets without being pressured to liquidate means you are being proactive and not reactive.
---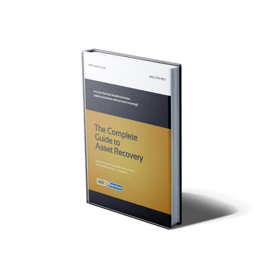 Ready To Learn More about Industrial Asset Recovery? Download the Complete Guide to Asset Recovery Now!
---
Selecting Items for Resale
You will have to start the process by itemizing the excess of equipment you have on hand and reviewing those assets. You must explore anywhere surplus items could be stored, including closets, offices, warehouses and even on the manufacturing floor. Ask around to make sure you are getting everything and not forgetting anything. Organizing your equipment on paper is going to help you see what you have and what prioritizes your top buying method.
Choosing the Best Way to Sell
There are several ways to sell your assets, including private treaty, consignment and, auctions. You will want to consider the key factors that impact your selection of selling methods:
Time – How long will it take to sell your items with a given method? How long after the sale will it take for you to get the cash, and how much time will it take you personally to sell it this way?
Involvement – What is going to be required from you in order to sell with a given method? Will you have to find a place to keep the machinery until it is sold? Will you need to show potential buyers the equipment or take pictures and write accurate descriptions that sell?
Cost – What will you pay for a listing, storage, shipment and, security? Do you need to hire professionals to cut down on your involvement and raise your return?
Return – What method will likely get you the largest amount for a given item?
Of course, you likely would first go for the method you believe will get you the largest return. However, when you consider the time, involvement and cost of everything, you may find your preferred method for revenue just doesn't make the cut.
Private treaty—or selling industrial machinery directly to another business or individual—can take a lot of time. You may find that your machine starts to lose value the longer you sit on it. You also may have trouble reaching the correct audience to find a buyer for your equipment—especially when you have multiple pieces.
Consignment sale requires bringing in a third party to find a buyer for the equipment. This may be a good option if your item is in demand and you have time to spare. There is still a chance the equipment will not sell, in which case it is returned to you.
Auctions use a third party to professionally take bids. Because the auction is orderly (not a forced liquidation) you can set a reserve value and even terms of sale (like removal terms, payment terms etc). In most cases, industrial auctions are better for getting the best price with the best terms. Auctions are especially good for sellers who have several items to sell or have unusual equipment they need to find a buyer for. Yellow Iron equipment does well at auction—bulldozers, cranes, fleet vehicles, etc.—and so does generic equipment or large quantities for items. An auction is not typically ideal for valves, or highly specific equipment like electrical controls. Whether you choose to sell through an online auction or onsite auction may depend on a few things.
Asset Recovery with Online Auctions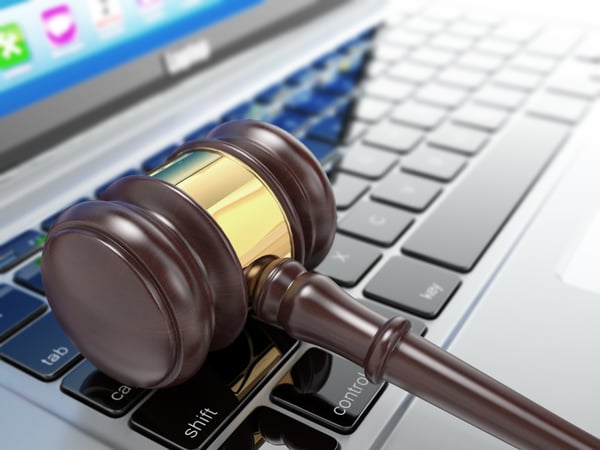 An online auction is a newer method for buying and selling worldwide. Most of the aspects of an online auction are the same as traditional, onsite auctions. Like traditional auctions, online auctions feature items that are bid on by potential buyers, have a starting bid point and end within a given time-frame. An online auction can feature specific rules for the terms of sale. Here are some of the ways online auctions stand out:
Bigger/Broader Audience – With an online auction, you can reach people who aren't local to you. While you will get a certain crowd at your onsite auction, online industrial auctions don't have physical boundaries. People across the globe can watch the auction and consider buying your equipment.
Best Viewpoint – You have the opportunity to really sell your item. You can clean up the machines and get them prepared for pictures that show off their best angles. You can describe them in a way that makes them appealing and explains the function of each item.
Revealing Flaws – Online auctions depend more on the honesty of your upfront clarity than the onsite auction. Because people can't physically walk around items and check them out, they depend on you to accurately portray the flaws and issues with any equipment you are selling. Be clear and you will avoid a lot of hassle in the long run.
Opportunity to "Sell" – You have the chance to go out and advertise your items to audiences that may want to purchase. An online auction is easier to share and send out links to interested parties.
Pre-Screening Bidders – Your online auction partner is going to have ways to verify bidders before the auction even starts. You need to know the bidders are serious and not going to rip you off with a fake bid. Reputable online auction sites do not take this concern lightly.
The biggest advantage of online auctions is the ability to advertise the auction to a much broader audience. By removing limiting factors like geography, you open your used industrial equipment to more potential bidders. By including more potential bidders the greater the chance the equipment sells and the greater chance that you see more value returned than other selling options. Some of the biggest challenges with selling via online auction are:
Listing Fees – While not universally true for all online auction platforms, most platforms charge those who wish to sell on their platform a listing fee of some sort. This means this fee will cut into your potential profits from the equipment sale.
Trust – As long as there has been the internet there have been internet scams. As cyber crime continues to increase, more and more potential buyers are looking for platforms they know they can trust. This means if your auction does not look legitimate or you don't have a history of auctions this may raise some concern with buyers.
Competition – One potential downfall of the internet is the vast amount of noise online. There will always be a large amount of competition trying to take attention away from your equipment. If your auction or equipment is not interesting or priced correctly chances are people will bounce away from the site.
Liquidation Through Onsite Auctions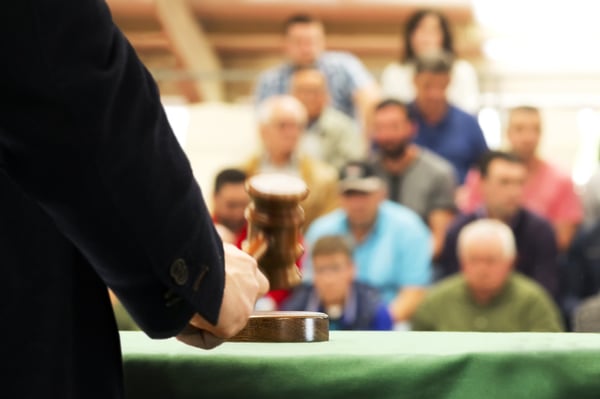 The traditional way to auction something off is to have a live countdown in front of a bidding audience. Items are previewed and cataloged before taking the stand. The auctioneer talks up the items and mentions any terms of sale before starting the bid. There are some ways a traditional auction stands apart from an online auction:
Bidding Frenzy – When a room full of people start bidding on items, there is an excitement that is contagious. Even those who were thinking they shouldn't bid will want to get in on the fun. People feel like they are getting a deal, and a bidding frenzy is only encouraged by the lively auctioneer. A bidding frenzy will drive up prices.
Buying Event – You get more out of each attendant on average than you would at an online auction. You are bringing people to the auction for the sole purpose of purchasing. People are more likely to stick around and throw in some extra bids in the process—especially on items that aren't going very high. This event mentality will likely either drive up prices or increase sales.
Focused Crowd – The downside to online sites are the potential distractions in the form of other tabs, real-life activities, popups, apps, notifications and more. An onsite auction will not have as many distractions. Instead, your crowd will be focused. They are only there for the auction, so nothing is going to distract them until they are done.
Ability to Check Out Assets – Unlike the online auction, the onsite auction allows people to walk around, touch and test items to some degree. You are less on the hook for being upfront about problems (although you will still want to be honest). People are more relaxed with their bids if they've seen it themselves. They are also less likely to blame you if it doesn't feel like a great purchase after they pick it up.
The biggest advantage of an onsite auction is the focus of the event. If you can draw people to an onsite meeting place to view and bid on equipment chances are these buyers are extremely focused and have the money and the desire to purchase your used industrial assets. Some of the biggest challenges with onsite auctions are:
Auctioneer Fees – By holding an onsite auction in many states this means you must hire a professional auctioneer. These auctioneers are not free and have different methods of requiring payment. Some auctioneers charge a percentage of all the items sold while some auctioneers require a flat rate payment.
Finding an Auctioneer – Finding an auctioneer can be a challenge. As an auction is sometimes time-consuming to manage auctioneers are selective of the type of auction they will bring on as a client. Some auctioneers will require a certain number of lots to be included in an auction meaning you may need to sell more than you are comfortable with at the time.
Geographical Reach – While event-based sales are always good for raising the value of the equipment they can be a bit limiting. You must consider how many people within travel distance are willing to attend your event to purchase it.
In Conclusion
Auctions can be a valuable way to receive fair market value for industrial goods and assets, whether selecting to sell the assets onsite in face to face auction or online auctions each option offers distinct benefits for the method of selling. When selecting a method, choose the method that works best for the equipment you wish to sell as well as the involvement level you are able to provide.
As an industry leader with over a decade of experience, NRI Industrial is dedicated to helping corporate businesses create and execute investment recovery strategies in any and all ways that we can. NRI Industrial creates turnkey solutions for organizations all over the world ranging from small to mid-sized businesses to titans of industry and fortune 500 companies. Our solutions are designed specifically for your industry and tailored to whatever industrial surplus challenge you may have. Read more about our client's recent success by browsing our latest case studies
Have a question about how to get started with an asset recovery strategy or looking to leverage the power of industrial auctions to sell industrial equipment? Give us a call at 1 (855) 709-9813 or email at solutions@nri-isd.com and our team will be more than happy to answer them.
---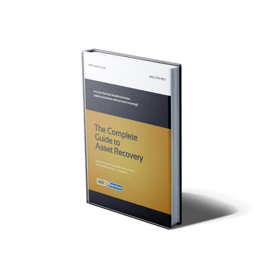 Ready To Learn More about Industrial Asset Recovery? Download the Complete Guide to Asset Recovery Now!
---
Not quite ready to talk? Check out our recent article on The Benefits of Selling Used Industrial Equipment.